Spread the love and share!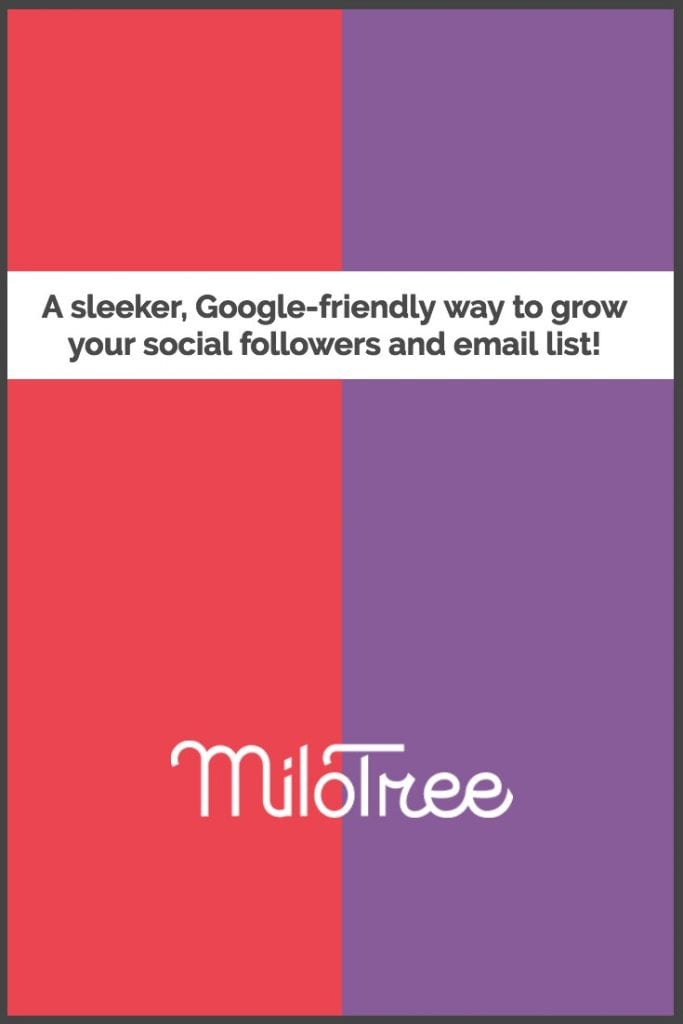 We've just launched the redesigned MiloTree pop-up that can grow your email list, plus your Instagram, Pinterest, and/or Facebook followers.
But the best part is that the MiloTree pop-up is Google mobile-friendly compliant! What does that mean?
Google announced in August they were going to penalize mobile sites that used intrusive pop-ups or interstitials. We've optimized MiloTree to be Google mobile-friendly and fit within the Google pop-up size requirements. It's a responsive pop-up that shows up larger on desktop and smaller on mobile.
So now you can feel good about showing your MiloTree pop-up not just on desktop, but on your mobile site! 
And since most of your traffic is probably coming from mobile, you don't have to miss out on growing your business with those visitors.
The new MiloTree pop-up has a sleeker design.

For social media, it's personalized with your Instagram, Pinterest, and Facebook photos and information.
For growing your email list, it currently integrates with Mailchimp, Mad Mimi, ConvertKit, ActiveCampaign, and GoDaddy Email And it's wicked fast!
If you haven't installed the FREE MiloTree pop-up on your site, you're letting new followers and new email signups slip away. So grow your business with it!

PRO TIP:
Given that the pop-up is smaller on mobile, you want to make sure it gets noticed by your audience. I recommend you sign up for our
Awesome Plan
so you can customize your pop-up's colors and make it stand out!