By Jillian Leslie | Blog , Email Marketing , Milotree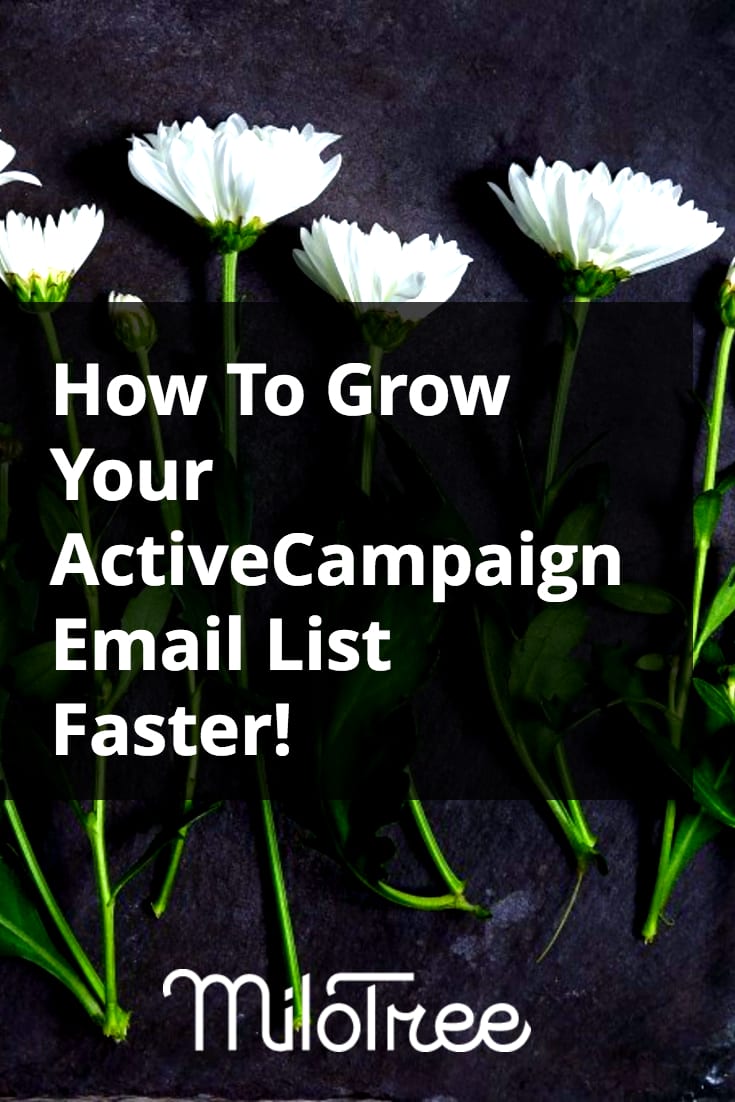 We've now integrated ActiveCampaign with MiloTree, so you can grow your ActiveCampaign email list with the MiloTree pop-up.
If you use ActiveCampaigns, connect your MiloTree pop-up to your ActiveCampaign account and let MiloTree grow your list for you!
The best part of MiloTree is that you can grow your email list with it PLUS your social media followers!
MiloTree is a smart (Google-friendly) pop-up you embed on your site using the easy WordPress plugin, or by adding a snippet of code to your site. (It works on virtually all platforms.)
The pop-up slides up when a visitor shows up on your site. It will ask your visitor to join your email list, follow you on Instagram, Pinterest, and/or Facebook. One pop-up to do all that!
Each time a visitor arrives, he/she sees one of the pop-ups you've configured. When the visitor returns a few days later, he/she sees another one. It's always one pop-up, but which one your visitor sees will vary based on how you configured your MiloTree.
Your visitor is never overwhelmed, but YOU get to grow exactly what you want!
In addition to ActiveCampaign, MiloTree also integrates with MailChimp, ConvertKit, Mad Mimi, and Go Daddy Email Marketing, plus Instagram, Facebook, and Pinterest.
Start with our free version and watch your followers grow!