Yes, smart SEO strategies to get you more traffic is possible. This is a rebroadcast of one of my most popular Blogger Genius Podcast episodes. I'm interviewing SEO strategist, Casey Markee, all about how to optimize your blog and posts for more organic Google search traffic.
In this interview, we cover:
The best long tail keyword strategy for creating posts
How to optimize the "tech" side of your blog
How to build external links to show your authority
What is the Google User Experience Update Google is rolling out now
Do you need to focus on word count?
If you want to get your blog into the best shape ever, definitely listen to this episode and reach out at jillian@milotree.com if you need any blog technical help. We'd love to help you!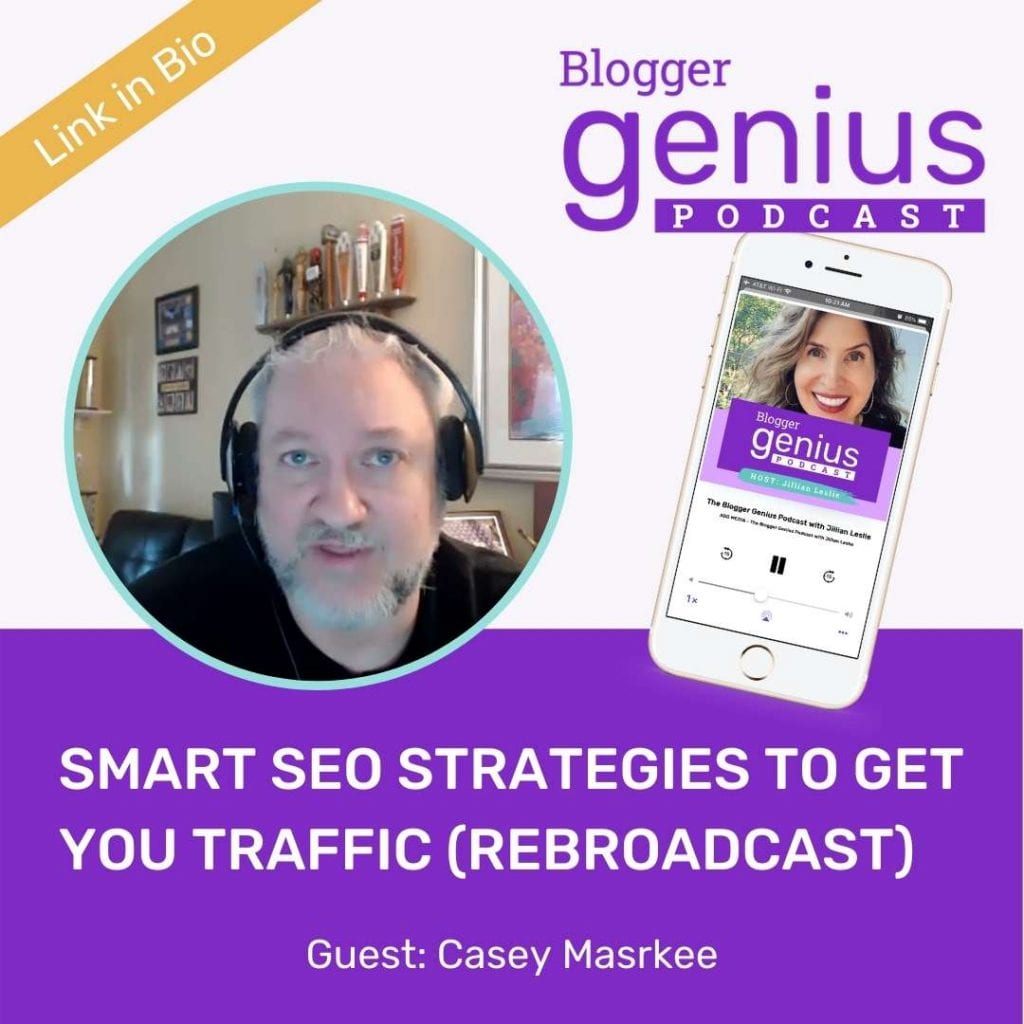 Show Notes:
For the full transcript, click here: Get More Traffic with These Cutting Edge SEO Strategies + New Google Update.
Other Blogger Genius Podcast episodes about SEO to listen to:
Imagine a world where growing your social media followers and email list was easy…
If you are looking for ways to grow your community whether that be email whether that be social media, right now head to Milotree.com install the MiloTree app on your blog and it will do the work for you. Let it do the heavy lifting for you.
Let it pop up in front of your visitors and ask them to follow you on Instagram Pinterest, YouTube, Facebook, join your list, check out the exit intent but really get your community growing. And we'd love to help you with MiloTree. And I will see you here again next week.
Sign up for MiloTree now and get your first 30 DAYS FREE!