Is 2020 the year you are finally going to start an online business and follow your dreams? Don't be surprised if you hit rocky patches from time to time. If you want to learn how to ride the ups and downs of blogging, you'll want to listen in to my conversation with Sue de Chiara, creator of The Zhush.
Sue and I discuss how she built her blog, and how she grew her Instagram to nearly 116K followers.
And be sure to stay tuned to the end because Sue is sharing some of the biggest mistakes she made along the way.
I always want to dig into the mistakes because those are an inevitable part of any business. Sue is very transparent and I think this conversation will be very valuable for you if you're ready to start your own business.
But first, I wanted to share something with you. My husband and business partner, David, and I have noticed something; a lot of the listeners of this podcast want to start an online business or a blog, but they have no idea where to start.
So, if the tech required for starting a blog has been holding you back, I have great news for you!
MiloTree is now offering blog start-up services! Just go to MiloTree/BlogStart to see how we can help you.
We know how overwhelming it can be to start a business if you're not tech-savvy.
That's why we decided it was time to help people get over the hump of getting their blog set up so they could move on to creating content, serving their audience, and developing products.
If you're ready to make 2020 the year you finally start that business or blog you've been dreaming of for a long time, let us help. Head over to MiloTree/BlogStart to get started.
We can't wait to see what you build in 2020!
Pivoting Your Business
In 2010, Sue started a blog where she shared how she decorated her home.
People came to her blog for inspiration, so she decided to do some affiliate marketing from it, setting up a storefront to sell the types of items she was using in her own home.
She ran the store for 7 years, which she says was "a year and a half too long."
The business was very successful for a while. They had great press coverage and feedback, but Sue just couldn't figure out how to scale it.
With no background in retail, and because this was the wild west days of online business, the business became more of a headache than it was worth.
However, at the same time, the blog was bringing in its own revenue and was something she thoroughly enjoyed doing.
She was afraid to shut the store down, but now, she wishes she had done it much sooner.
Do not be afraid to move forward with a new idea if what you're doing isn't panning out for you. We need to be flexible and learn how to read our audience.
Monetizing a Blog
With the storefront closed down, Sue began to focus solely on her blog in 2017.
She monetizes that blog through ads, affiliate links, and a few sponsored posts. She doesn't pursue sponsored work however; if a brand contacts her and is a great fit for her audience, she will take on the work.
Sue sells packages to sponsors that include a blog post, 1-2 IG posts, and IG stories.
Sponsored work has changed a ton since she started monetizing her blog. Now, the brands are more in charge of how they want the information shared, where and when it gets the most engagement.
For our own site, Catch My Party, I've noticed that brands are far more demanding than in the past, and that campaigns take much more time than they used to.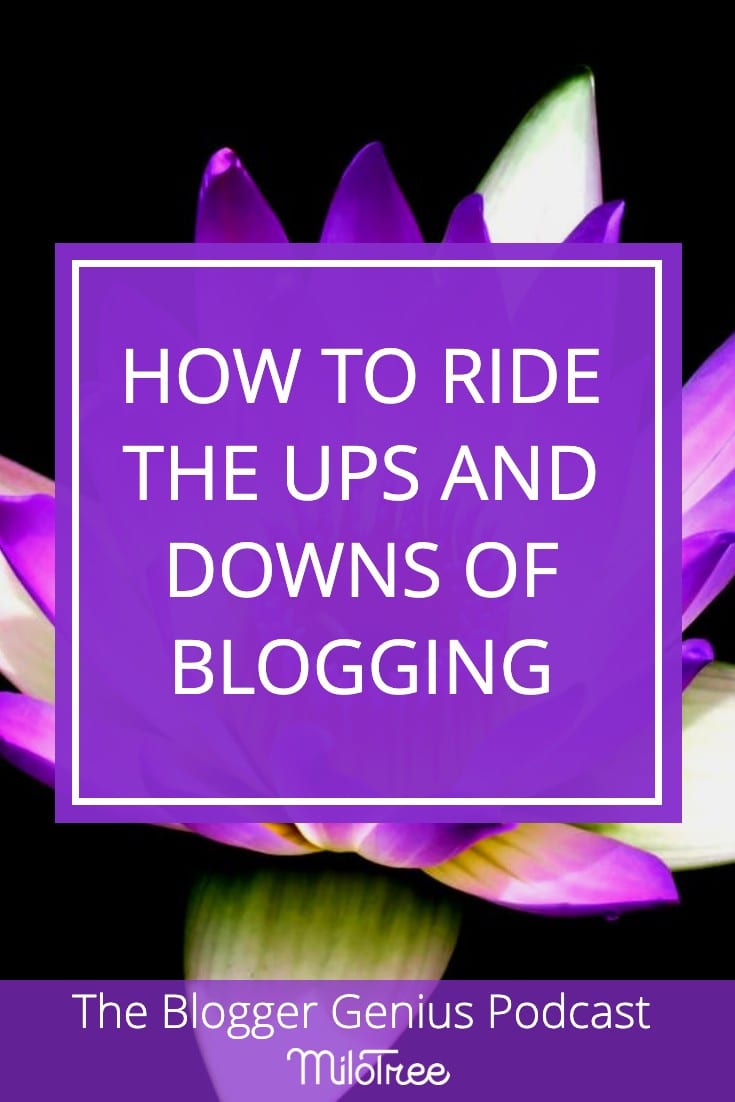 Developing a Strategy for Affiliate Marketing
If you plan to use affiliate marketing as a stream of income for your blog, you have to go into that with a strategy. If you don't have a strategy, you won't see the success you desire.
Sue uses Reward Style to share products with her audience. Reward Style is affiliated with so many businesses that it makes it easy for Sue to talk about things she really loves.
She also creates gift guides on her blog using sponsored content.
These gift guides are very specific. If you want your gift guides to be successful, they can't be generalized.
Using Instagram as a Marketing Tool
Sue was a very early adopter of IG. At the time, she was just using it for fun, posting photos of her children.
But because she had a public account and was on there from the beginning, she built up a large following. It wasn't until Sue had around 25,000 followers that she realized she could use Instagram to help her business.
*Side note – As a business owner who helps people grow their social media accounts, I know that it can be discouraging to see your follower counts drop. But you need to keep in mind that Facebook and IG are always trying to find and delete spam accounts.
So what may appear to be falling follower counts could merely be that IG has discovered more spam accounts and deleted them.
Focusing on your numbers is not always healthy for you. Your following will rise and fall naturally day-by-day. Your engaged followers are going to be there for you as long as you continue to put out good content.
And if you want your real, engaged IG followers to grow faster, definitely add MiloTree to your site.
Sue posts to her feed once a day and to stories multiple times per day. She uses a mixture of personal content, swipe-ups to blog posts, and swipe-ups to affiliate products.
A Typical Workweek
Sue spends 40+ hours per week working on her blog and business. She posts to her blog 5 times per week, but 1-2 of those are usually repurposed content.
For a while, Sue had a guest poster once a month on the blog, which was a huge help, but she is now creating all the blog content herself. And she admits to hitting burnout at times.
To head off the feeling of overwhelm, she relies on an editorial calendar and an ongoing monthly series to keep the content fresh and exciting.

Tips for Growing an Online Business (and Mistakes to Avoid)
Sue wants everybody to understand that the most important thing for new online business owners to focus on is building an email list.
Sue says she "was asleep to that concept for too many years." It's important to begin building that list from day one.
Not only was Sue late to the email game, but she also only recently created a lead magnet to get folks on her list.
Sue also suggests that you focus on one area at a time. Don't try to learn Facebook, blogging, Pinterest, and Instagram all at the same time.
Conquer one area, learn everything you can about it, and then pick the next thing to work on.
Imagine a world where growing your social media followers and email list was easy…
Try the MiloTree pop-up app on your blog for 30 days risk-free!
Let your MiloTree pop-ups help you get to that next level by turning your visitors into email subscribers and social media followers on Instagram, Pinterest, Facebook, and YouTube.
Sign up today!
Install your MiloTree pop-ups on your site in under two minutes.
Sign up for MiloTree now and get your first 30 DAYS FREE!