Here are simple instructions on how to add your affiliate link to your MiloTree pop-up so you can make even more money from MiloTree.
Adding your MiloTree affiliate link to your pop-up is easy to do, and will enable you to to make even more passive income from us. We pay $20 per referral.  ?
So now, every time someone sees your pop-up and clicks the link "Powered by MiloTree," you can make $20.  (FYI, this feature is only available to paid customers, so please upgrade if you're not paid.)
How to Add Your Affiliate Link to Your MiloTree Pop-Up
To add your link, just head to your MiloTree configuration page.
Then follow these simple steps (images below to help).
1.) Click "Advanced Pop-up Settings"
2.) Turn on "Show MiloTree Logo"
3.) Add your MiloTree affiliate link in the box below
4.) Save your MiloTree settings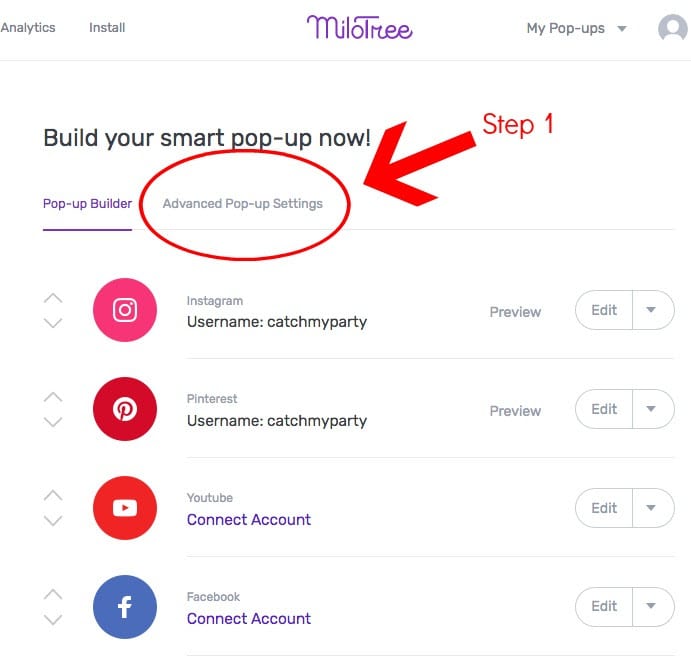 Sign up for our MiloTree affiliate program on Refersion here.
If you've already have a Refersion account, login to your MiloTree affiliate account here.
Then copy your referral code and paste it into the Affiliate Link box on MiloTree.
Tip – the system will not accept other links in this field, so using pretty links or link shorteners will not work. Make sure you copy your affiliate link as-is and insert it in the field. 
If you have any trouble please email me. I'm happy to walk you through it.
And thanks for building MiloTree with us! ❤