By Jillian Leslie | Milotree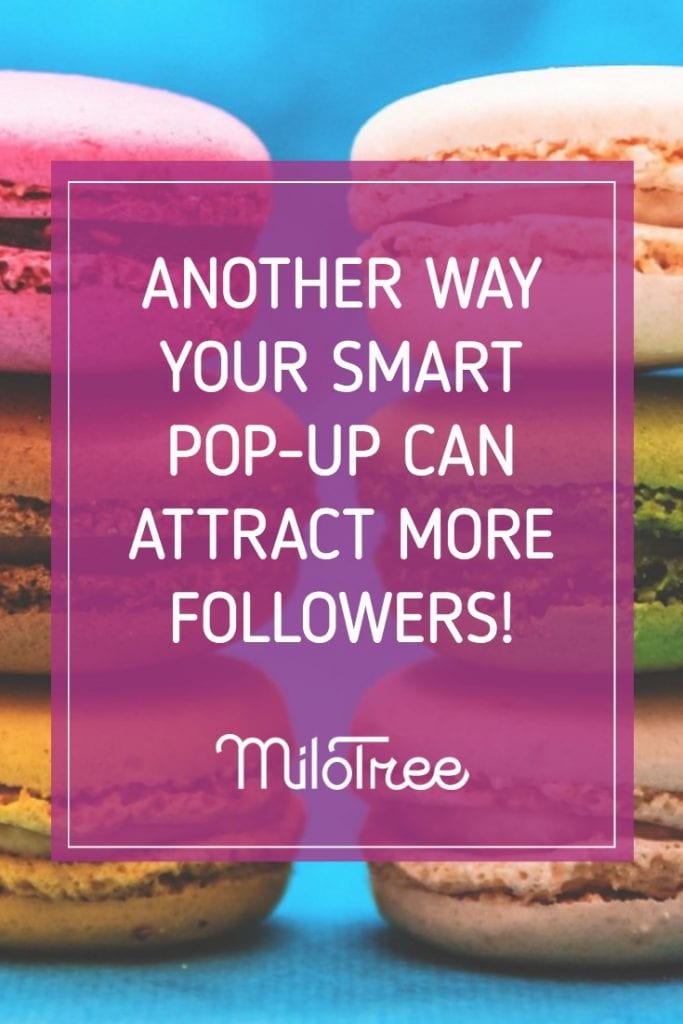 Would you like a little more pop-up control? Great. We're giving it to you!
You now have the ability to control how quickly your pop-up shows on your blog. 
Instead of your pop-up automatically sliding up as soon as a visitor lands on your blog, you can now delay your pop-up from showing until your visitor scrolls down your page.
This gives the visitors time to get to know you and your content before you ask them to follow you. If they like what they see, then chances are high they will follow you when you ask. 🙂
Also, you now have the ability to turn the pop-up off on mobile. 
These two new features are available in our Awesome Plan, along with our other premium features (custom colors, frequency controls, no branding, pop-up positioning, analytics).
If you haven't upgraded yet, this is definitely a good time!
To upgrade, login to your MiloTree account and click on the pink box that says, "Get All Premium Features."
 If you haven't yet tried the FREE MiloTree pop-up on your site or blog, click this button. It's easy to install with our WordPress plugin or a simple line of code.