If you need a blog, we're here to show you how to set up a blog in five minutes!
We are offering our Milo Tree pop-up for three months free if you set up your blog here through Bluehost. It's win-win for both of us because we receive an affiliate fee from Bluehost and you get your pop-up for three months free (an $18 value).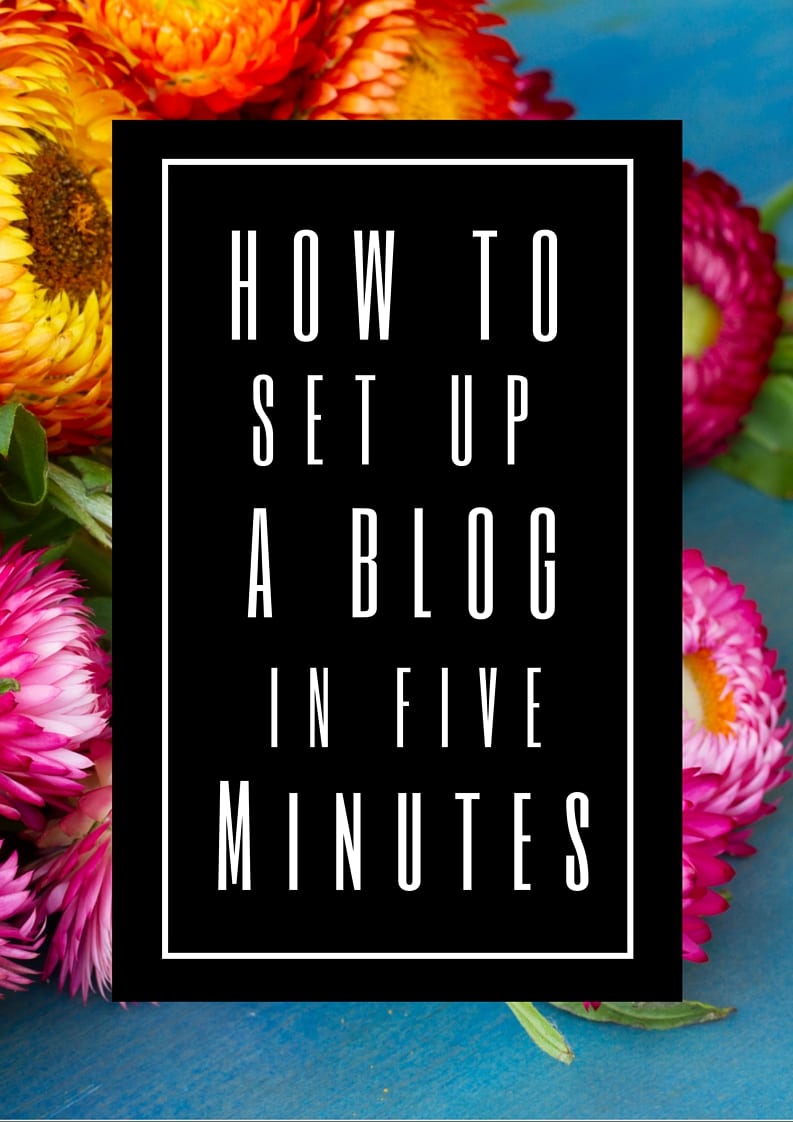 To set up your blog in 5 minutes, it just take three easy steps:
STEP 1 — Set up your hosting and pick a blog name
STEP 2 — Set up WordPress software to run your blog
STEP 3 — Make your blog look professional and awesome!
STEP 1 — Set Up Your Hosting and Pick a Name
Your hosting company is where your blog lives.
We think Bluehost is a terrific service for two reasons: it's super reliable and it provides great customer support.
To set up your blog, head to Bluehost and choose the "basic" plan. It's inexpensive and has everything you need to get started.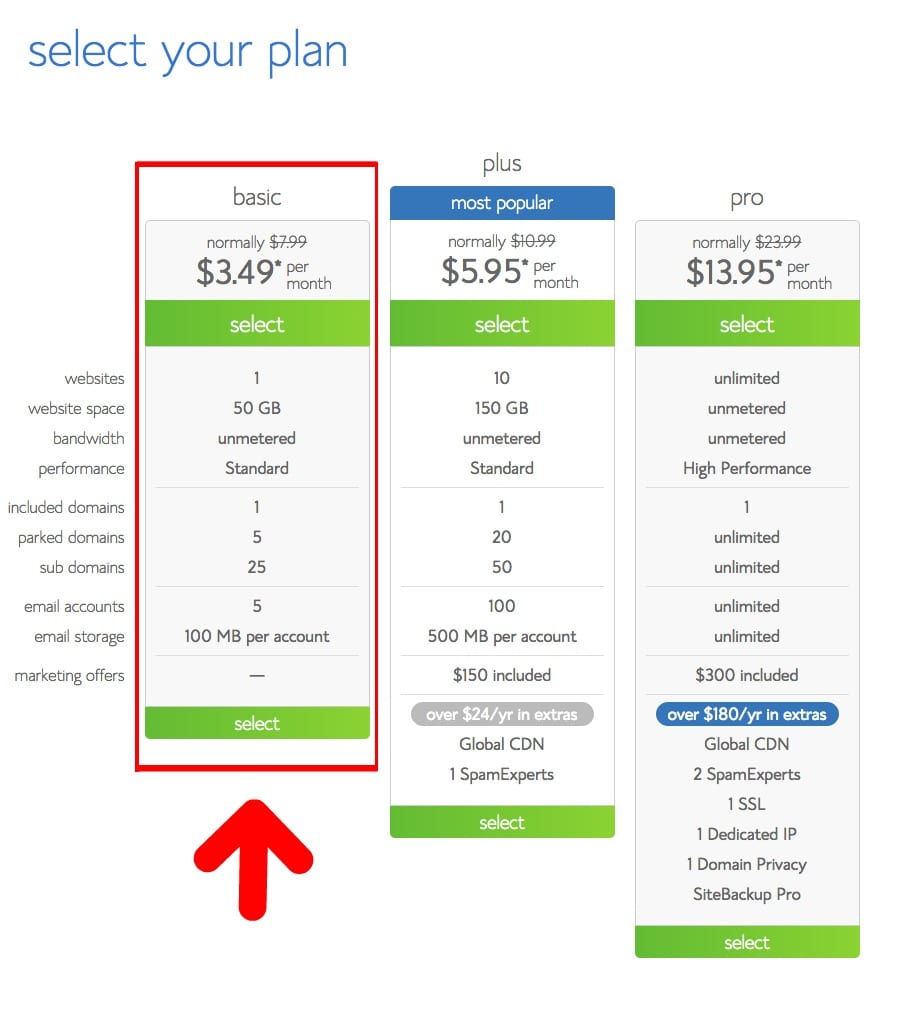 Next pick a domain (blog) name. Bluehost gives you your domain for free if you sign up with them, a nice benefit.
Here are my easy tips for picking a name:
Pick a name that speaks to you and that represents your business or blog
Pick a name that is easy to spell and not too long
If you can't find a "dot com" for the name you like, don't worry about it. People are used to new suffixes. (e.g., brit.co)
Be creative!
HINT: Give your name room to grow. Pick a name that describes what you're hoping to do, but is not too specific that it boxes you in.

For the package information section, we don't think you need any of the extras, so unclick them all.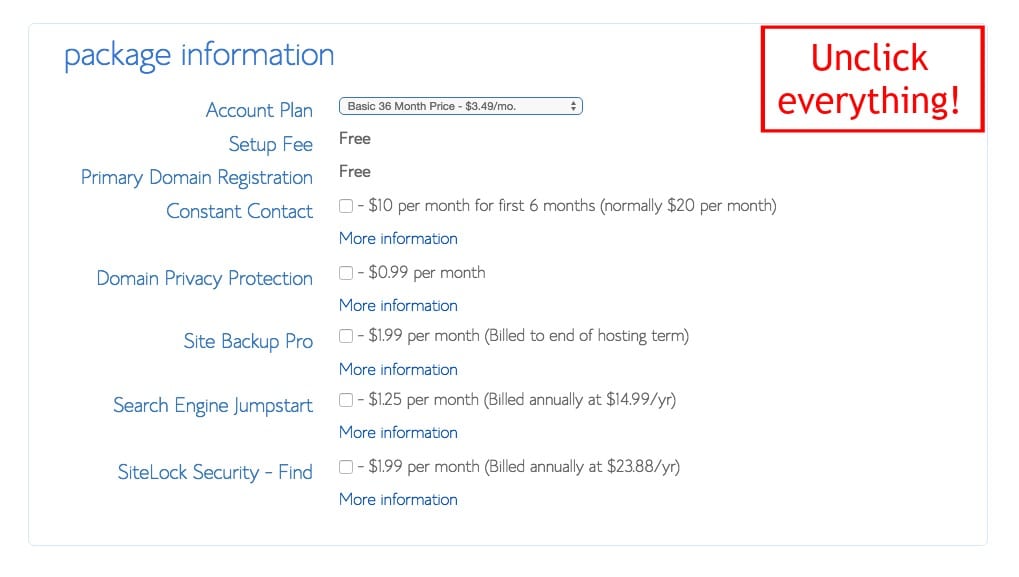 Nice job, you've got a hosting company and a blog name!
STEP 2 — Set up WordPress software to run your blog
WordPress is the most popular blogging software in the world with over 75 million sites using it. But it's not just for blogging, it's also a great platform on which to build your business. WordPress is so flexible, you can eventually add a store to it, turn it into a full-fledged website, even create a community on top of it. But don't worry about all that now.
All you need to know is that WordPress is free to install, and easy to use.
So, to install WordPress, login to your new Bluehost account.
Under the "website builders" section, click on the "Install WordPress" icon.

Next click the "install" button.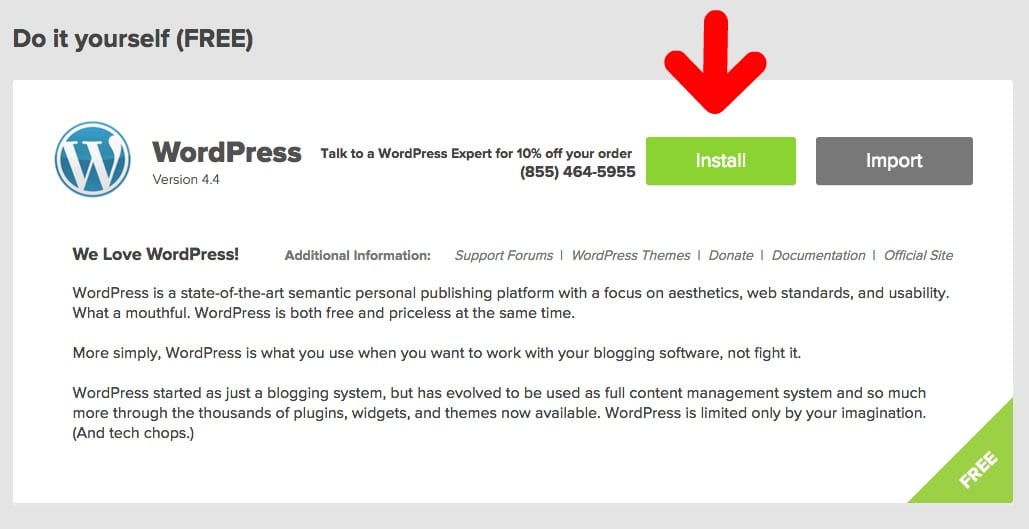 Make sure your domain URL shows up in the box, and then click the "check domain" button.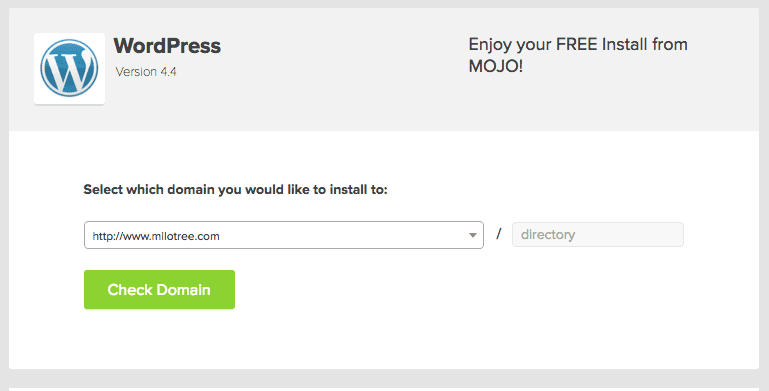 Check the terms and conditions button and click "install."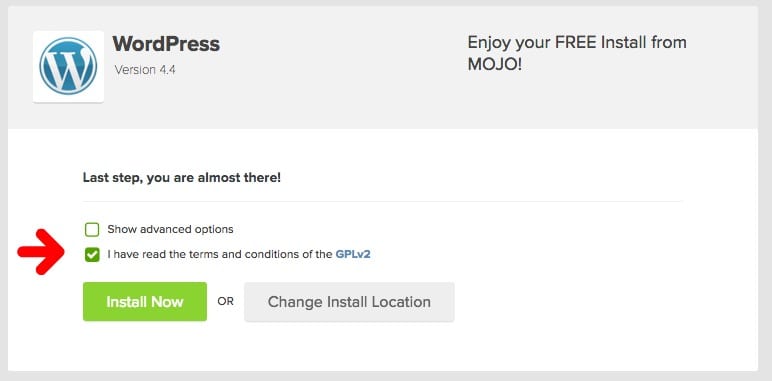 ****ONE LAST IMPORTANT STEP****
Once WordPress has been installed on your site, click the "View Credentials" button at the top of the page and write down your admin URL, username, and password for logging in. These are very important!
Now to get into your blog, copy and paste your admin URL into your browser. (This is how you'll get to your blog in the future to add/edit posts, change design, add features, etc.)
Next, enter your username and password, and you're in! Congrats you have a full-fledged blog!
STEP 3 — Make your blog look professional and awesome
With the click of a button you can give your blog a theme (a design) and make it beautiful. In fact, WordPress offers a host of free themes. Try them out and see if you like them.
If you want a more premium look, check out StudioPress Themes for WordPress and MyThemeShop which have themes for anything you're looking to build with your WordPress site: a blog, a magazine, an ecommerce store, or a business website.
Some very popular themes that many bloggers use: Foodie Pro, Magazine Pro, and Divine.
Remember, a large part of your audience will be viewing your blog on mobile, so make sure the theme you choose is "responsive." That way you guarantee that your mobile audience has a good experience.
Well, congrats on creating a blog!
To Get Your MiloTree Pop-Up For THREE MONTHS FREE…
Forward your Bluehost confirmation email to jillian@milotree.com and I'll email you back a coupon code to get your pop-up for three months free!
If you run into any trouble with your blog, or have questions, contact Bluehost — they are your friends. Also, use Google to find answers to your questions. So many people across the world use WordPress, there are easy answers out there.
If you like getting tips like this, please subscribe to our newsletter here!